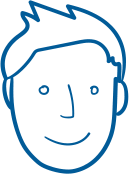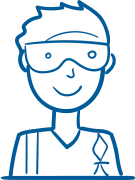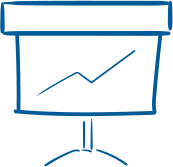 4000
services provided every month
The Story Behind Fantastic Gardeners
The second branch of our big fantastic family - Fantastic Gardeners was found in 2011. The idea behind Fantastic Gardeners was to offer completely customisable gardening solutions for people unable to handle their garden jobs alone. The plan was to find the most skilled gardeners and to provide them with the best working conditions. Thus, the new branch continued to fulfil the mission of the founders - gardening professionals happy with their jobs and clients satisfied with the final result.
Through the years Fantastic Gardeners continued to grow and improve. This led to great success. What was once a small local service is now a much bigger operation. Now, there are numerous gardening teams operating on the Australian market. We use professional high-end equipment and advanced methods to always tend to your garden in the best possible way. The enormous commitment of each side made the new branch truly fulfil the company name - Fantastic!
Anton Skarlatov
Founding Director
Anton has always been passionate about establishing himself in the customer service industry. His previous experience includes working with companies like City Inn and Mitchells & Butlers. He has proven himself as a forward-thinking and innovative man. Anton's natural understanding of customer needs is the reason for professional success.
Rune Sovndahl
Co-founder and CEO
Rune has served in the Danish Royal Navy. He has experience working for a popular travel agency, major telecom providers and a number of reputable Michelin-starred restaurants. He has an eye for opportunities. Thanks to his natural organisational and design skills he has always succeeded in achieving a great customer satisfaction level.

One-stop shop for 25+ home services
Whenever you need some professional assistance in taking care of both your home and your office you can always count on Fantastic Services! 25+ specialised services are available to choose the one that fits best your needs. The Fantastic family consists of over a thousand fully qualified cleaning professionals and service technicians dedicated to be the best at what they do.

360 degrees of happiness
Happy customers come with good service and good service comes from happy and motivated service providers. That is how we created the Fantastic principle of 360 degrees of happiness. Vocational training programs, incentive schemes and equal opportunities are just a small part of the company's policy. As a result, clients get the best results thanks to a fully dedicated, hard-working specialists proud of their job.

Innovation is the key to progress
We know your time is valuable, that is why we respond quickly to your cleaning and property maintenance requirements. Simply go to our "GoFantastic" mobile app and we'll be there to help you whenever fits best your busy schedule. We truly believe in innovation but we also believe in people!
Our Fantastic Family Tree

2010

It all started with a small cleaning company. The purpose, however, is and has always been providing the best services for your home and office.

2011

The second branch - Fantastic Gardeners is created. Professional gardening services are offered to help you out and make your garden look amazing.

2015

Yet another problem in your home can be fixed thanks to Fantastic Handyman. Look them up when your home needs any kind of renovations, fixes and improvements.

2015

Creepy pests won't create problems anymore. Fantastic Pest control is at your service to efficiently take care of all kinds of pests around your house.