Get The Most Comprehensive Garden Maintenance in Melbourne
Having a garden and more importantly – keeping it look flawless at all times, requires a lot of work as well as time and effort. That's why Fantastic Gardeners Melbourne is here for – to take that burden off your back and give your garden the maintenance it needs. So spare yourself the countless hours of weeding, pruning and mowing your lawn, and get hold of the gardening professionals because we've got your garden care under control.
The Fantastic Gardeners Provide You With the Ultimate Service
To make sure your garden is properly tended to, as you'll see, the garden maintenance we offer you is designed to cover every aspect of the yard upkeep. So when you book us, you know you'll get top results. But there's more to the service. Opting for us also gives you: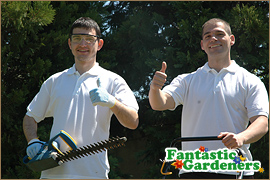 Comprehensive customer care
Get the service even during a rainy weather
We use the latest equipment
Get advice from our experts so you know how to maintain your garden properly
Book Our Garden Maintenance Because …
Along with the thorough garden care we offer you:
Lawn care – to make your grass fresher and greener than ever
Garden Clearance – when the job is done, there will be piles of waste. We'll take care of it.
Something more, you can count on us for a full range of garden maintenance services, including irrigation, hedge trimming, weeding, replanting, mulching, leaf cleaning, and fertilising.
And if you can't see the garden upkeep service you need, contact us, and we'll do anything we can to help you out. Besides, you can customise the service any way you like so it fits all your personal needs. Plus, you'll save a whole lot of money, because we provide you with all tools and garden supplies necessary. Call us now and get your free pricing.

Fertilising
Hedge Trimming
Garden Mulching
The quality of the soil in Australia is not the finest in the world. That is why it is suggested you fertilise it twice a year – each spring and autumn. Without the proper food for you plants, you won't be able to have a beautiful and rich garden. And don't worry, we work with both organic and chemical fertilisers, depending on the plants you have. So we will use the best for your yard.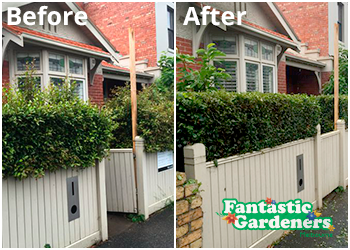 Hedge trimming is a simple service that could change the looks of your entire property. The right techniques and the proper knowledge could make your home look luxurious and tidier.
In most cases, the so-called mulch is an organic material, mostly wood chips, which is applied to a given area in your garden because of the beneficial effects it has. In general it is used to:
Contain the growth of weeds
Significantly increase the fertility of the soil
Keep the moisture