Professional Gardening Services in Hoppers Crossing
Expert local gardeners in Hoppers Crossing
We, at Fantastic Gardeners, partner with experienced and fully trained technicians in order to provide high-quality garden maintenance and lawn mowing services in Hoppers Crossing. With our years of experience, we strive to provide absolute client satisfaction and treat each green space with care.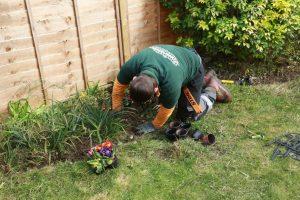 Plants and trees require nurturing. Keeping a garden healthy and beautiful requires regular care. Gardening is a great hobby for a lot of people, but it can be a hassle for those who are not sure what they're doing. If you're in the second category, we've got your back. Don't risk permanently damaging the plants and trees in your yard, simply call us on 03 8652 1921 book a service online by filling the online form.
The outside space requires expertise, knowledge and attention to details - qualities that all of our garden technicians possess. They can handle any type of garden no matter the size or its condition. The service we provide is hourly based, so we can tackle all tasks from your garden to-do list no matter how long you've been putting then off.
The gardening services in Hoppers Crossing come with many benefits
We send insured, trained and experienced technicians equipped with petrol-powered instruments and tools;
The garden maintenance services are suitable for all types of yards and gardens;
You can book a regular monthly or fortnightly service and save money from the final price;
The garden service is fully contactless due to the Coronavirus outbreak - you don't need to meet with the technicians if you don't want to. All they need is access to your backyard so they can do their job;
Easy booking process - book a service in minutes by filling your details in the online form or calling us on 03 8652 1921.
Complete care for your garden in Hoppers Crossing
The garden maintenance service is available as a one-off job if you need help with additional garden tasks or as regular maintenance to keep your green space in perfect shape. Take a look at the services we offer:
Grass cutting, edging, hedge trimming;
Weed, small trees, bush and ivy pruning;
Soil mulching and fertilizing;
Flowers planting and replanting;
Garden clean up - leaves, branches cleaning;
Gutter cleaning;
Pressure washing.
Can't find the service you need above? Give us a call on 03 8652 1921 and ask us how we can help. We aim to provide customizable garden solutions based on your needs and priorities.
What to expect from the gardening service in Hoppers Crossing?
The garden technicians will arrive at your property on time wearing overshoes, coverings, masks and gloves. They'll bring all tools and materials needed for the job - shovels, trowel, spade, edgers, digging tools and more.
They'll inspect the condition of the garden and will take into consideration your list of priorities and explain what needs to be done to bring the garden back in shape. They'll also advise you how much time they'll need to finish every task on the list.
The regular garden maintenance service is customizable. You can stick to a list of routine tasks or you can change your priorities with each visit.
Take full advantage of the technicians' expertise and ask for advice on how to maintain the good condition of your garden. The professionals will be happy to share their insights with you.
Expert Lawn Mowing Services in Hoppers Crossing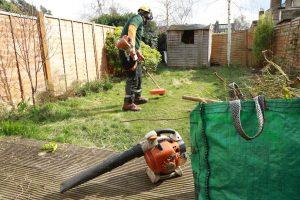 Fantastic Gardeners in Hoppers Crossing also specializes in professional lawn mowing services for commercial and residential properties. The gardening technicians possess all skills and knowledge to keep your lawn healthy and fresh no matter the size or condition.
The lawn specialists can perform a full range of maintenance services including grass edging and cutting, weed pruning, lawn fertilizing, soil mulching and more.
Professional Green Waste Removal in Hoppers Crossing
Regular lawn and garden maintenance results in green waste piling up around the corners of your garden. Fantastic Gardeners in Hoppers Crossing offers a green rubbish removing solution specifically designed to keep your green space clean and neat.
The service can be completely customized - you can ask the technicians for help to collect the green debris, or just to pack and transport them to your local green rubbish station. We can collect weeds, grass cuttings, branches, sticks, tree trunks and more.
Frequently Asked Questions
Q: What if it's raining on the day of the service?

A: The experts check the weather regularly to make sure that they can perform every job on their schedule. They can even work while it's raining as long as the end result won't be compromised. If that is not the case, you can reschedule the service at a convenient time for you.

Q: Do you need access to electricity to complete the service?

A: We don't need electricity. The instruments we use are petrol-based and are following the industry set standard. However, if you've booked pressure washing as an additional service, the technicians will need access to water and electricity.

Q: Do you work on weekends or bank holidays?

A: Yes, we work 7 days a week, including on bank holidays.

Q: Do I have to be on the property during the service?

A: No, you don't. If you won't be on the property you need to arrange access to your garden for the technicians prior to the service. You also need to provide them with a list of the tasks that need to be done.