Hedge trimming in Pascoe Vale
Hedge trimming in Pascoe Vale
Location: Pascoe Vale
Postal code: 3044
Hours: 2
Guarantee: 4 Months
Price: $143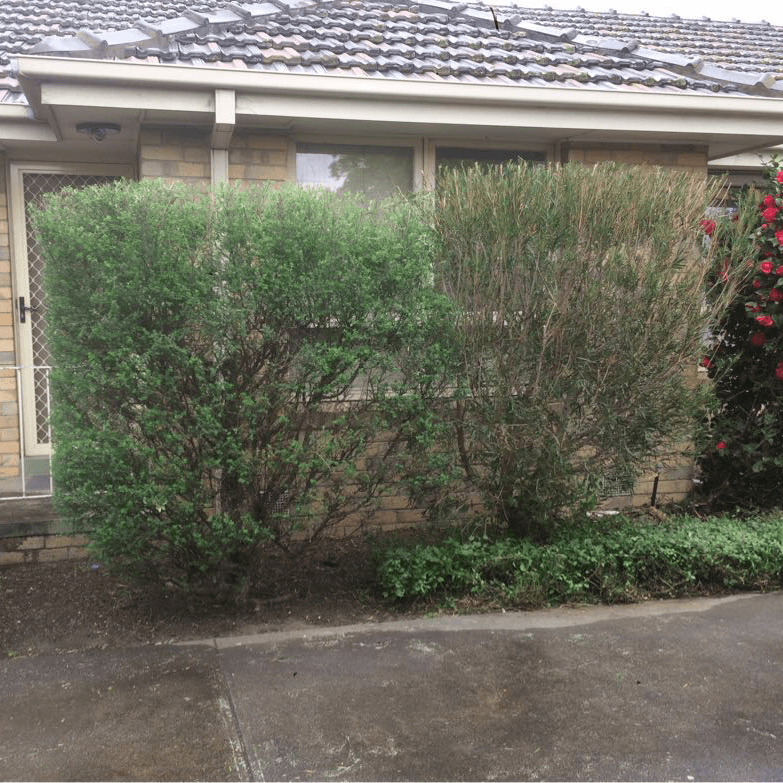 Before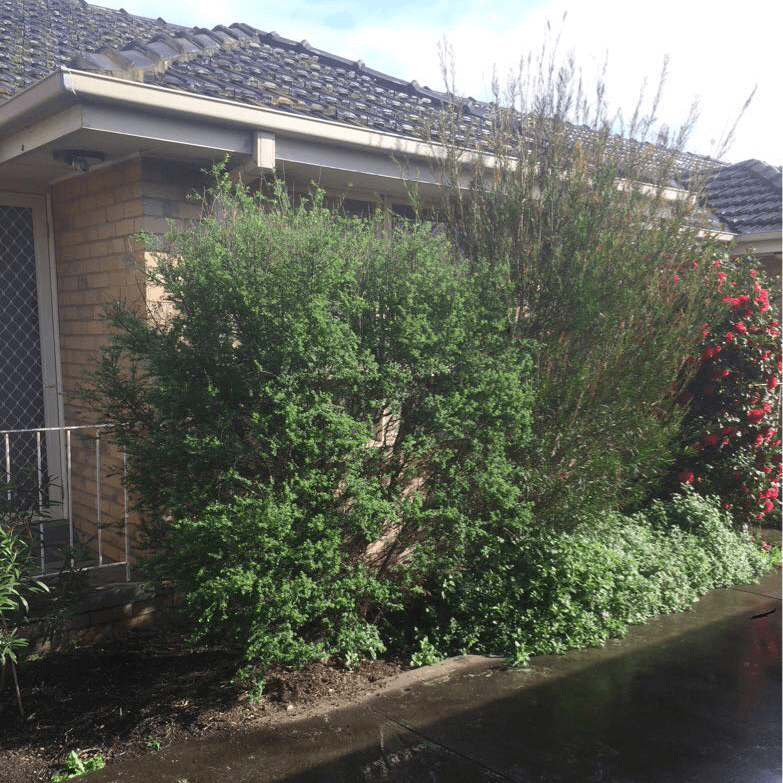 After
Hedge trimming is actually not as easy as you may think. It still requires the necessary knowledge and experience, as every other gardening job. As well as that, it requires specific tools. Out client in Pascoe Vale had neither the tools nor the expertise, so he gave us a call.
The area was relatively small - about 25sqm and so we send one gardener to do the job. However, the hedges were really overgrown. The time for the service was two hours. We also collected the green waste afterwards. The total amount was one bag of 80l.
The client booked a one-off service. We honestly recommend to our clients to take advantage of the regular services, as they come at preferential price rates. Also, becoming a Fantastic Club member gets you many discounts and can save you a ton of money!
Please, keep in mind the total price may vary. This is an estimated price for this particular project. Our prices depend on the size of your property, the job you want to be done, our coverage and availability.
Step by Step:
The fantastic gardener arrived at the property in a timely manner. He discussed with the owner what needs to be done and they agreed on the terms. They also discussed what to do with the green waste.
After that, the gardener started preparing his equipment, which included gas-powered hedge trimmers, hedge shears, a small step ladder and protective gloves and goggles. He also used stakes and strings.
To cut straight lines, the gardener first set up a few stakes and strings around the hedges. Thus, he ensured cutting straight lines. He started by trimming the sides, working his way from the bottom to the top. After that, he used a hedge trimmer with extended reach and a pivoting cutting head to reach the top of the hedges. Finally, he used his hedge shears to work on the details and perfect the job.
We're always happy to help our clients and put the green waste in their bins if they have such. However, that was not the case. The client did not have a green bin and asked us to take care of the waste. And so we did!
Finally, the client expected the results, confirmed that he is happy with them and sent the gardener on his way to the next job.