One-off Garden Maintenance in Carrum Downs
One-off Garden Maintenance in Carrum Downs
Location: Carrum Downs
Postal code: 3201
Hours: 2
Guarantee: 3 Months
Price: $166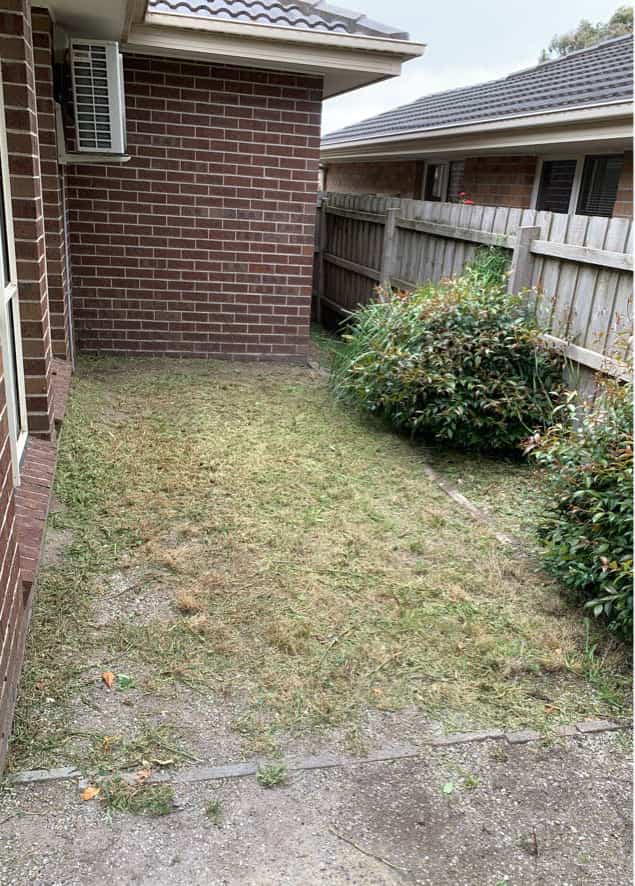 Before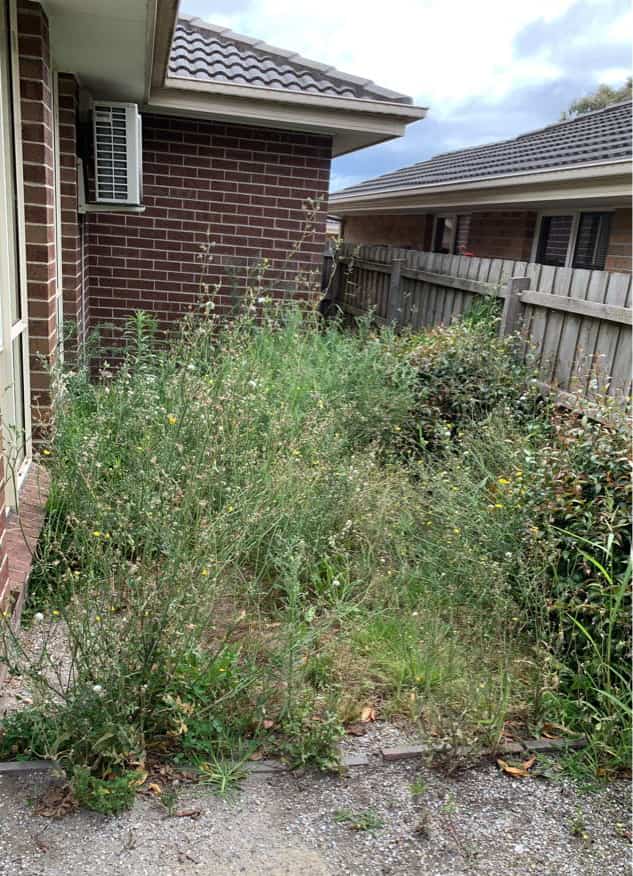 After
Our client in Carrum Downs booked one-off garden maintenance service. He hasn't been doing anything about his garden for more than a year. The area was around 50sqm.
We followed his priorities and did lawn mowing, weeding, bushes pruning and trimming. It was hard work as the weeds were quite overgrown. We also collected 2 bags of green waste including the weeds from inside the garden and the leaves from outside. It took us 2 hours to complete the job. In the end, the client was very satisfied with the new look of his garden.
We always recommend to our clients to take advantage of our regular services. Not only this means that your garden will always look perfect but also that you'll have preferential price rates. Becoming a Fantastic Club member gets you many additional discounts.
Scroll down to see the whole process.
Please, keep in mind the total price may vary. This is an estimated price for this particular project. Our prices depend on the size of your property, the job you want to be done, our coverage and availability.
Step by Step:
The gardening expert arrived at the scheduled time. He discussed with the owner the list of priorities and all the details. After that, he started preparing the equipment and got to work...
First was the mowing. The grass was inspected and the mowing height was adjusted. It was hard work as all the garden was overgrown. After that, the expert began with the weeding. All green areas around the property were taken care of.
The gardener continued with taking care of the bushes. Pruning and trimming require specific experience and proper equipment but really improve the aesthetic of the garden. Fantastic Gardeners always bring all the required tools and the know-how to deliver the best service.
Next, all the green waste was packed in bags and collected. The total amount of green waste was 2 bags, 80l each.
Finally, the client inspected the results, confirmed that he is completely satisfied with them and asked the gardener some questions about the weeds. As a bonus of being our client don't forget to get some free advice from the professionals.